For all of your SMB software requirements
Sirius Solutions Canada Ltd.
is here for you!
Sirius Solutions Canada Ltd.
has been proudly serving the Waterloo, Wellington, Grey and Bruce Regions for over 12 years.
With over 20 years of BV experience, you can be assured that you will get the most from your accounting investment.
Sirius Solutions Canada Ltd.

a Company that will work with you!



Our Key Products:

What is Sage BusinessVision?

Sage BusinessVision is a robust and complete business management solution, suited for wholesale, retail, and light manufacturing companies. Its strengths lie in the core accounting and follow through to Reporting, Inventory, Point of Sale and Payroll modules.

Sage BusinessVision offers Better control. Simpler processing. Faster lookup.

What is Essentials?

Working in conjunction with BV, Essentials provides enhanced functionality and additional modules. Users rave about the filters, searches and additional Service and Production modules. Essentials provides the means to higher efficiency and better business processes, while keeping all history and familiarity of BusinessVision.

What is Spire?

With 18 modules, Spire is a complete and stand-alone business management software for small and mid-sized companies. A solution that can be tailored to your business. A seamless conversion brings all of your BV data, without the need for complicated migrations. Building on the power and features of Essentials, Spire helps you to concentrate on future profitability and growth.

Integrated Add-ons and third party developers:


We can tailor your core application by utilizing the following third-party functions:

Redtail Solutions - integrated EDI
Basis - inventory management tool designed for handhelds
Prism - mobile sales tool
ZeckoShop - online sales solution
ZeckoPay - EFT payments
BusinessIntelligence add ons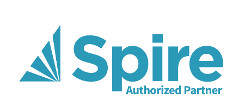 Sirius Solutions Canada
will meet your following needs:
Sales
Installation
Training
Modification of existing BV, Essentials and Spire reports
User Support Telephone, Remote or Onsite
Onsite Setup & Conversion
Creation of custom reports so you have the information you need - when you need it
Installation of BusinessVision software and 3rd party applications
For all your sales and support needs place one call to
Sirius Solutions Canada

today!