For all of your SMB software requirements
Sirius Solutions Canada Ltd.
is here for you!
Sirius Solutions Canada Ltd.
has been proudly serving the Waterloo, Wellington, Grey and Bruce Regions for over 12 years.
With over 20 years of BV experience, you can be assured that you will get the most from your accounting investment.
Sirius Solutions Canada Ltd.

a Company that will work with you!



Introducing Our Privacy Policy:


Introduction
We respect the privacy of every individual who visits our Web sites. This Privacy Policy outlines the information we may collect and how we may use that information.

Personal Data
We will not collect any personally-identifiable information about you (e.g., your name, address, telephone number or e-mail address ("personal data") through our Web site unless you have provided it to us voluntarily. If you do not want your personal data collected, please do not submit it to us. When you do provide us with personal data, we may use that information in the following ways, unless stated otherwise: we may store and process that information to better understand your needs and how we can improve our products and services; we (or a fulfillment house or other third party on our behalf in connection with a promotion) may use that information to contact you; and/or we may provide other third parties with aggregate — but not individual — information about visitors to or users of our sites for research purposes. We do not now and do not intend to sell, rent or market personal data about you to third parties.

Children
We have no intention of collecting any personal data from individuals under the age of majority of the province in which they reside. Where appropriate, we will specifically instruct children not to submit such information on our Web sites and/or will take reasonable steps to ensure parental consent to such submission. Parents should be aware that our Privacy Policy will govern our use of personal data, but that information which is voluntarily given by children — or others — in chat sessions, e-mail exchanges, bulletin boards, online contests or the like may be used by other parties to generate unsolicited mail. We encourage all parents to instruct their children in the safe and responsible use of their personal data while using the Internet.

Additional Information Collected Automatically
In some cases, we may automatically (i.e., not via registration) collect technical information when you connect to our Web site that is not personally-identifiable. Examples of this type of information include the type of Internet Browser you are using, the type of computer operating system you are using and the domain name of the Web site from which you linked to our site.

Information Placed Automatically on Your Computer - Cookies
It is our intention to never abuse the trust our valued customers have placed in our hands through online dialogue. If at anytime you are unsure as to how your experience with this Web site is being managed please do not hesitate to e-mail us or contact us by telephone. This contact information is available through our home page.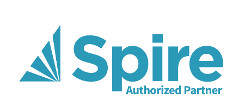 Sirius Solutions Canada
will meet your following needs:
Sales
Installation
Training
Modification of existing BV, Essentials and Spire reports
User Support Telephone, Remote or Onsite
Onsite Setup & Conversion
Creation of custom reports so you have the information you need - when you need it
Installation of BusinessVision software and 3rd party applications
For all your sales and support needs place one call to
Sirius Solutions Canada

today!